Product offering
Local offerings
Sasfin BCI Prudential Fund
The Sasfin BCI Prudential Fund is a multi-asset class managed portfolio seeking to deliver long term capital growth and income normally associated with the investment structure of a moderate to high risk profile investor.
Sasfin BCI Balanced Fund
The Sasfin BCI Balanced Fund is a multi-asset class moderate risk profile managed portfolio. The primary investment objective of the portfolio is to provide investors with a moderate level of income and capital growth over the long term.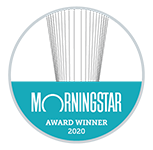 Sasfin BCI Stable Fund
The Sasfin BCI Stable Fund is a cautiously managed multi-asset class portfolio with the investment objective to achieve inflation beating total returns by way of delivering relatively high income with a measure of capital growth over the medium to long term.
Sasfin BCI Equity Fund
The Sasfin BCI Equity Fund is a specialist managed equity portfolio that invests in high quality, local and global, listed companies. The portfolio's objective is to maximise returns in excess of the FTSE/JSE SWIX index over time, particularly during periods of weaker equity market growth.
Sasfin BCI Opportunity Equity Fund
The Fund objective is to identify the best investment opportunities in predominantly the domestic equity market and in doing so deliver long term capital growth and income. The portfolio's investment strategy focuses on individual stock selection from a bottom-up basis rather than a top-down investment process. The fund's benchmark is the FTSE/JSE All Share Index.
Sasfin BCI Flexible Income Fund
The Sasfin BCI Flexible Income Fund aims to provide high levels of income, while preserving capital. The portfolio is an actively managed flexible income portfolio that makes asset allocation decisions across predominantly high yielding fixed interest instruments. The Sasfin BCI Flexible Income Fund won two Raging Bull Awards in the Best Interest-Bearing Fund and the South African Multi-Asset Income categories for 2019. Click here for more information on the fund and click here to review the quarterly update for the first quarter of 2021.  

Sasfin BCI Optimal Income Fund
The Sasfin Optimal Income Fund is a solution geared towards the investor seeking an attractive low risk, after-tax yield, and portfolio liquidity. The Fund is actively managed by our experienced investment team with the objective of delivering a consistent return with low capital volatility.
Sasfin BCI High Yield Fund
The Sasfin BCI High Yield Fund is an income generating portfolio with the objective to achieve a high level of sustainable income and stability of capital invested.
Offshore offering
Sasfin Global Equity Fund
The Sasfin Global Equity fund invests in high quality global companies that provide exposure to investment opportunities which capitalise on longer-term investment trends driving growth and changing the world. The fund aims to achieve a superior risk-adjusted total return, over a long-term investment horizon, relative to the Morgan Stanley Capital International (MSCI) All Country World Index (ACWI), in US Dollars.